Want to know why violence broke out in Syria but not Bahrain? Why the world has responded the way it has? Whether the United States should intervene or stay out? Political Violence @ a Glance answers questions on the most pressing problems related to violence and protest in the world's conflict zones.
Analysis comes from a distinguished team of experts from universities including American University, BYU, Columbia, Denver, Georgetown, Maryland, Michigan, Princeton, Tufts, UCLA, UCSD, Wisconsin, and Yale. The goal is to anticipate the questions you have about violence happening around the world and to offer you simple, straight-forward analysis before anyone else does. No jargon. No lingo. Just insightful content. We hope you find it helpful.
---
Lead Authors
Erica Chenoweth is Associate Professor at the Josef Korbel School of International Studies at the University of Denver and an Associate Senior Researcher at the Peace Research Institute of Oslo (PRIO). Previously she taught at Wesleyan University and held fellowships at Harvard University's Kennedy School of Government, Stanford University, UC-Berkeley, and the University of Maryland. Chenoweth is an internationally-recognized authority on terrorism, nonviolent resistance, and counterterrorism. Her three books include Why Democracy Encourages Terrorism; Why Civil Resistance Works: The Strategic Logic of Nonviolent Conflict; and Rethinking Violence: States and Non-State Actors in Conflict. The author of dozens of scholarly and popular articles, she was named one of Foreign Policy's Top 100 Global Thinkers for 2013, hosts a blog called Rational Insurgent, and is an occasional blogger at The Monkey Cage.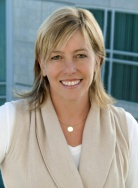 Barbara Walter is Professor of Political Science and Associate Dean at the Graduate School of International Affairs and Pacific Studies at the University of California San Diego. She is an authority on international security, with an emphasis on internal wars, unconventional violence, and bargaining and conflict. She received her Ph.D. in political science from the University of Chicago, and held post docs at Harvard University and Columbia University. Walter is on the editorial board of the American Political Science Review, Journal of Politics, Journal of Conflict Resolution, International Studies Quarterly, and International Interactions. She is also the recipient of numerous grants and fellowships, including awards from the National Science Foundation, Carnegie Corporation of New York, Guggenheim, and Smith Richardson Foundations.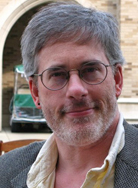 Will H. Moore is Professor of Political Science at Arizona State University.  His research explores a variety of aspects of violent political conflict, including dissident–state interaction, protest, terror, human rights violations, and forced migration. He received his PhD from the University of Colorado, and has been a Fellow at the Kroc Institute for International Peace Studies at Notre Dame. Moore was the 2014-15 President of the Peace Science Society (International) and the 2015-16 President of the Human Rights Section of the American Political Science Association, and has served as an Associate Editor of American Journal of Political Science and on the editorial boards of International Studies Quarterly and Political Research Quarterly. He is also the recipient of several National Science Foundation grants and a contributor to a number of data sets. He co-directs the Conflict Consortium with Christian Davenport.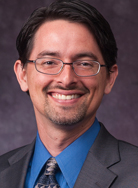 Joseph Young is Associate Professor with appointments in the School of Public Affairs and School of International Service at American University in Washington, DC. He is an expert on terrorism and civil conflict. He has published numerous peer-reviewed articles across academic disciplines, including political science, economics, criminology, and international studies. Recent scholarly articles appear in the Journal of Politics, Perspectives on Politics, Journal of Peace Research, Public Choice, and International Studies Review.  His editorials have appeared in the National Interest, Huffington Post, World Policy Journal, theWashington Post and other outlets. The National Science Foundation and the National Consortium for the Study of Terrorism and Responses to Terrorism (START) have funded his research.
---
Patrick Pierson serves as the managing editor for Political Violence @ a Glance. He is a PhD student in the Department of Political Science at Emory University and a former Sié Fellow at the Josef Korbel School of International Studies at the University of Denver. You can follow him on Twitter @plpierson.
Danny Hirschel-Burns formerly edited Political Violence @ a Glance. He graduated from Swarthmore College in June 2014. He has previously worked for STAND and the Sentinel Project for Genocide Prevention. Danny blogs on civilian protection and political violence at The Widening Lens. He tweets under the handle @DHirschelBurns and lives in Washington DC.
Taylor Marvin formerly edited Political Violence @ a Glance. He is a recent UC San Diego graduate, and his writing on international affairs can be found on his blog.