By guest contributor Jessica Maves Braithwaite and permanent contributor Emily Hencken Ritter
Here it is—our top picks for fiction and graphic novels published in 2022 that relate to political violence. Reading stories about how people experience political violence and its legacies shape how we see the topics at the heart of our research. You may notice an unintended theme of labor rights this year! These were our favorite books, among many great options. 
(See our best books lists from 2019, 2020, and 2021 while you're at it.)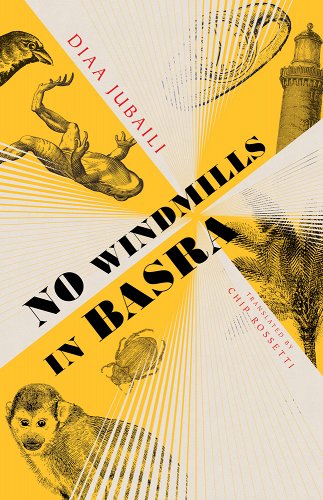 No Windmills in Basra (Diaa Jubaili, translated by Chip Rosetti): This collection of flash fiction (~1,000 words or less) was translated from Arabic to English in 2022, allowing us to include it on this list. While many pieces explicitly deal with topics related to international invasions and insurgency, many others are stories of love, parenting, friendship, and more that offer glimpses into how wars create direct and indirect victims and shape present life in Iraq. The magical realism flair in each makes them feel more like fairy tales or Arabic fables than lived stories, tipping the reader to walk away with lessons and lasting impact.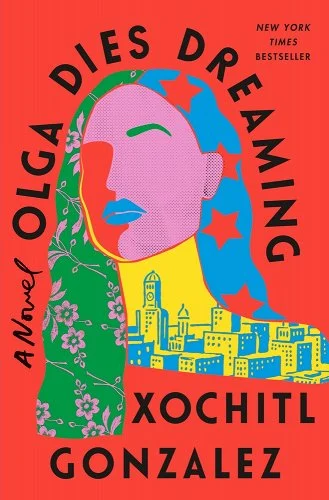 Olga Dies Dreaming (Xochitl Gonzalez): As a wedding planner's star rises, the actions and history of her politically charged Puerto Rican family intersect with her own ideas of race, family, and political responsibility. This book has sibling drama, political corruption, revolution, love in many forms—and it deals with these things masterfully, through lovably complex characters and the right amount of social commentary through Olga's parents' history in the Young Lords in New York and the aftermath of Hurricane Maria's devastation of Puerto Rico.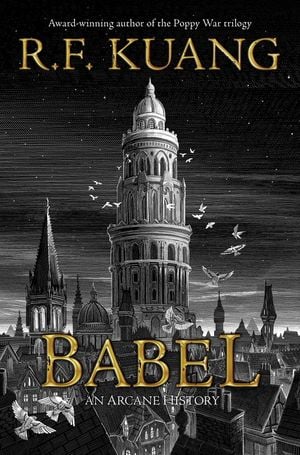 Babel (R.F. Kuang): An orphaned boy named Robin is taken from his home to live with an Oxford professor, where he is groomed to become a privileged pupil at Oxford's Royal Institute of Translation, aka Babel. But students in this college are expected to provide a variety of translation services to the rapidly expanding British Empire. As Robin and his friends at Babel begin to appreciate the extent to which their skills are being used to perpetuate exploitation and colonial rule, they are drawn into a budding resistance movement. This book has it all, from fast-paced action to compelling character development and cutting social commentary.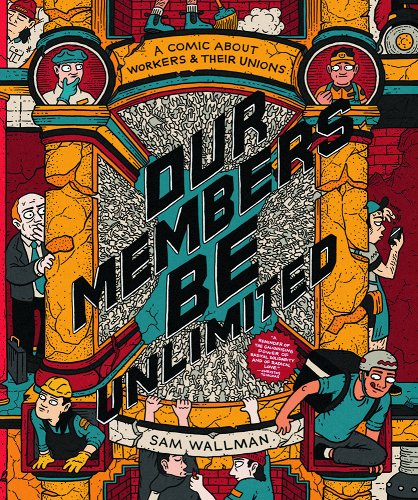 Our Members Be Unlimited (written and illustrated by Sam Wallman): A journalist and comic artist, Sam Wallman worked as a picker for Amazon while writing this graphic non-fiction book on workers and unions, focusing on the history of ideas of workers' rights rather than events in unionization history. He moves fluidly between his experiences with worker exploitation and Amazon's challenges to unionization while highlighting the rights violations, violence, bureaucracy, and big money behind the politics of labor repression and unionization. This is Emily's favorite book of 2022. As a bonus, we highly recommend pairing this with Fight Like Hell: The Untold History of American Labor (Kim Kelly), which offers an entertaining exploration of activism across trade unions and labor communities in the US, and was one of our favorite narrative nonfiction books of 2022.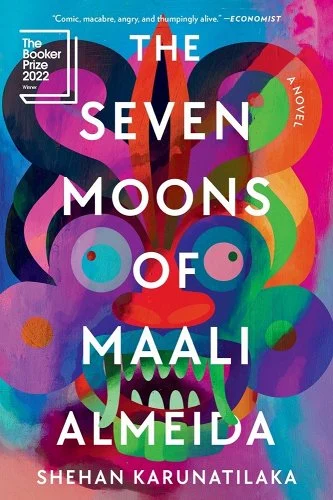 The Seven Moons of Maali Almeida (Shehan Karunatilaka): The spirit of a murdered photographer struggles to reach out to his lover and best friend in the hope that they will find his collection of photos that promise to change the course of the Sri Lankan civil war. He encounters a colorful cast of characters who help to highlight the chaos and despair that pervaded Sri Lanka throughout the 1980s. This book is quite a trip—incredibly gruesome at times—but it's an illuminating exploration of a society gripped by rampant conflict and corruption.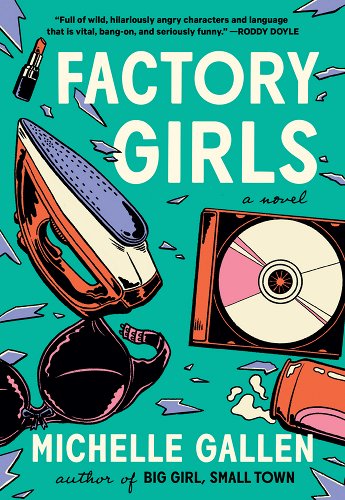 Factory Girls (Michelle Gallen): This short, punchy novel explores intercommunal tensions in the workplace and society writ large in mid-1990s Northern Ireland through the eyes of an aspiring journalist, whose summer job at a shirt factory may prove to be much more complicated than she anticipated. This book pairs well with the recently published Trespasses by Louise Kennedy, which also traverses Catholic-Protestant tensions in the context of an affair that is shaped and stifled by the persistent threat of violence in 1970s Belfast.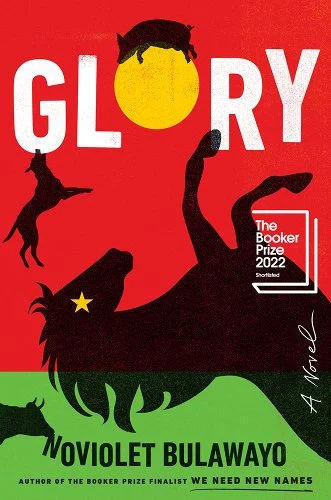 Glory (NoViolet Bulawayo): Mirroring some key events in Zimbabwe in recent years, this novel examines the roots and legacies of revolutions and repression, but through the rather fantastical frame of an anthropomorphic animal kingdom. This might be a slow burn for some readers, especially those less well-versed in contemporary African politics, but it's quite a clever and impactful tale with plenty to say about life and (dis)order under authoritarian rule.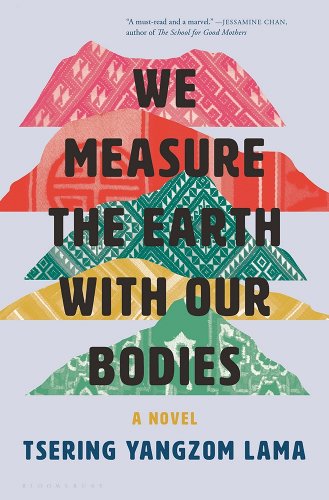 We Measure the Earth with Our Bodies (Yangzom Tsering Lama): Following multiple generations of a family displaced to Nepal and beyond after China's invasion of Tibet, this incredible novel brings to life vivid characters who go to great lengths to maintain their community and memories of their homeland. We learned so much about Tibet and the plight of its displaced population, including the complex market of indigenous artifacts, through this beautifully written novel.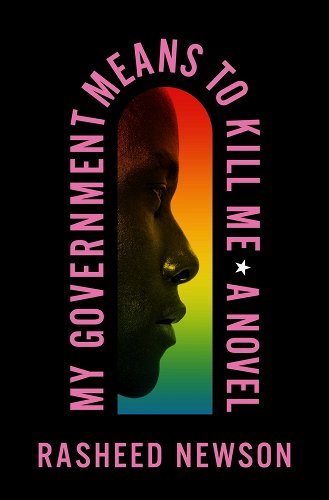 My Government Means to Kill Me (Rasheed Newson): A young gay Black man in New York City advocates for the rights of AIDS patients with ACT UP and as a volunteer in a hospice home. Throughout this work, Trey maintains compelling energy and compassion, while reckoning with a family and a country that seem to prefer he didn't exist at all. This book gives voice and depth to a perspective that isn't always included in literature around the HIV/AIDS crisis. Another great exploration of protest mobilization in recent US history is Ryan Lee Wong's Which Side Are You On, in which an Asian-American Black Lives Matter activist must reconsider what it means to be a force for change through a series of conversations with his parents, who are experienced community organizers.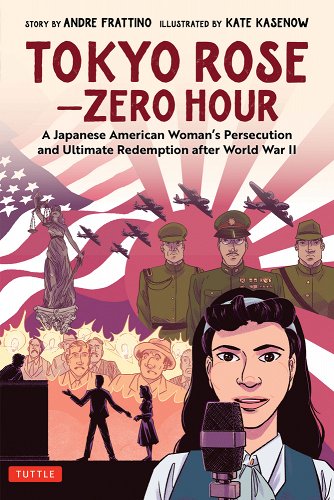 Tokyo Rose – Zero Hour (written by Andre R. Frattino and illustrated by Kate Kasenow): In World War II, Asian-Americans who were visiting Japan became trapped there, unable to re-enter the US. One of these trapped Americans was Iva Toguri, who was pressured to renounce her US citizenship but refused to do so. Instead, she broadcast as "Orphan Annie," under a program the Japanese government created to send Japanese propaganda to US soldiers and demoralize them. Iva used the position to boost morale. After the war, though, she was prosecuted in the US as a traitor. This graphic novel brings her little-known story to vivid life, highlighting some of the uncertainty, fear, moral dilemmas, and persecution Asian Americans felt during World War II. It's a nice complement to George Takei's graphic novel They Called Us Enemy. 
Jessica Maves Braithwaite is an associate professor of political science at the University of Arizona. Emily Hencken Ritter is an associate professor in the political science department at Vanderbilt University and a permanent contributor at Political Violence At A Glance.