By Jessica Maves Braithwaite and Emily Hencken Ritter
Like we did for 2020 and 2019, here's a list of our favorite books published in 2021. Despite spending our days researching political violence, we find reading fictional narratives about how individuals experience violence to be deeply impactful. It also inspires new research ideas, and alters perspectives when considering how policies can affect human lives.
If you're looking for something new in 2022, try one—or ten!—of these great books from last year.
---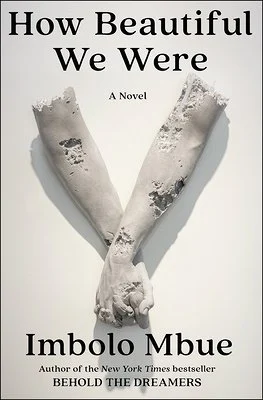 How Beautiful We Were (Imbolo Mbue): A fictional community in Africa is fed up with their exploitation at the hands of an American oil company that pollutes their land and abuses their people. But residents disagree about what to do. Should they use non-violent campaigns and legal recourse, hoping the dictator that benefits from the oil extraction will be fair? Or should they use violence to force change? The novel shifts point of view chapter by chapter—it's an especially lovely audiobook—presenting competing approaches to the pursuit of justice and social change.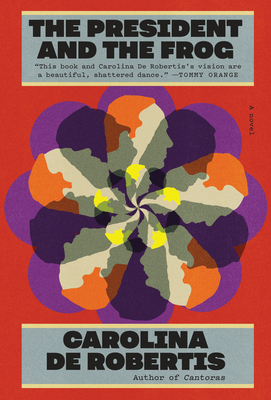 The President and the Frog (Carolina De Robertis): While being interviewed by a Norwegian journalist, the former president of Uruguay reflects on his country's history of dictatorship and dissent, and his own experiences in these contexts. Interspersed throughout this conversation are flashbacks to his time as a political prisoner, when he had a rather unique companion to help him maintain some semblance of sanity. This is a quirky, fascinating exploration of resilience under extreme duress, and how our connections to others help us endure even the direst circumstances.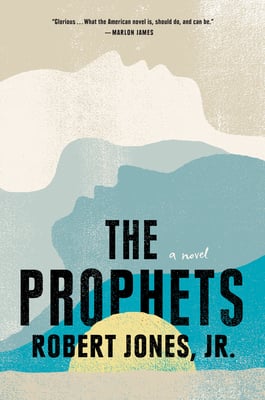 The Prophets (Robert Jones, Jr.): This novel centers around two gay men enslaved on a Mississippi plantation. It goes much further than that though, by telling their story through the eyes of a myriad of characters, from enslavers to enslaved people to their ancestors. In so doing, Jones leverages pre-colonial African understandings of gender and sexuality to complicate common perceptions of the antebellum South, as well as to remind us that love—of self and of others—can persist under even the most brutal forms of oppression.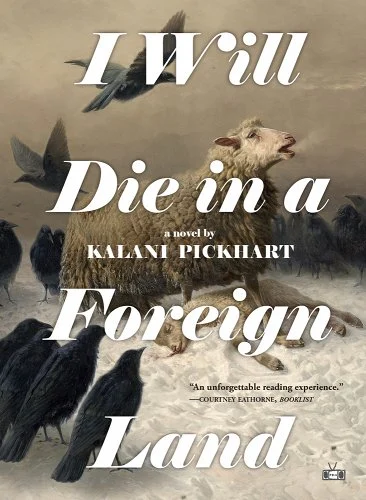 I Will Die in a Foreign Land (Kalani Pickhart): Centered around the Euromaidan protests in 2013, Pickhart explores a broader socio-political history of Ukraine and the Soviet Union through the experiences of several complicated characters involved in these protests. This is a stunning, and at times disorienting, reflection on loss and the importance of human connection in times of strife.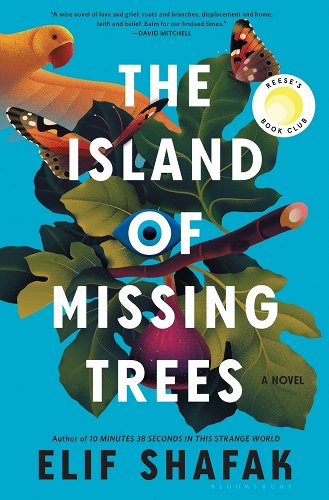 The Island of Missing Trees (Elif Shafak): Two teenagers fall in love in 1970s Cyprus, but their relationship is complicated by the fact that one is from a Greek family while the other is Turkish—and war is about to break out between their communities. Decades later they reconnect, emigrate, and start a family, but the scars of war linger with consequences across generations. It's an impactful exploration of the lasting legacies of conflict on lived experiences.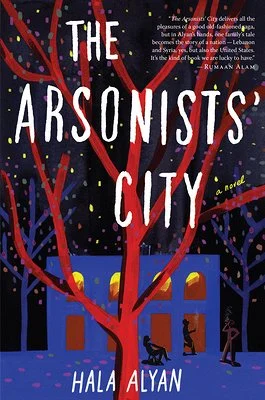 The Arsonist's City (Hala Alyan): The complicated past of a Lebanese family and Lebanon is brought into focus when deciding whether to sell their ancestral home in Beirut. The parents and each of their three children have plenty of individual baggage to confront, and the reader is exposed to internal—and sometimes external—conflicts in turn. The picture this paints, of the family and life in Lebanon during different periods of contentious politics, is captivatingly complex, thanks to immersive writing and richly developed characters.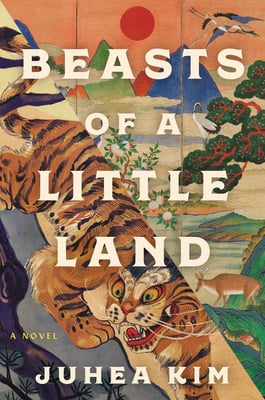 Beasts of a Little Land (Juhea Kim): A young girl comes of age in occupied Korea, cultivating a name for herself as an entertainer while also making friends with a wide-ranging cast of characters along the way. Torn between romantic interests, she experiences upheavals in her personal life that parallel the evolution of Korea's battle for independence from the Japanese during the first half of the twentieth century.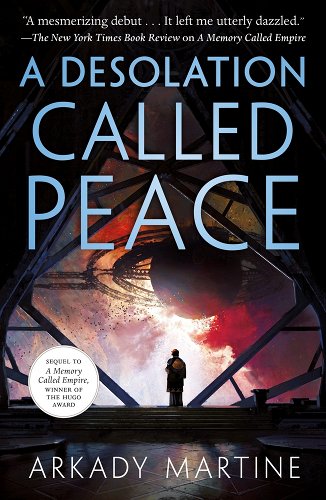 A Memory Called Empire // A Desolation Called Peace (Arkady Martine): The first two books in this space opera (the second came out last March) are packed with mystery, intrigue, espionage, political violence, and even a bit of romance. An ambassador from a distant and obscure station arrives at her new post only to discover her predecessor has been murdered, and the empire is on the verge of civil war. The world-building across these novels is superb, the characters are (mostly) loveable, and the storytelling is masterfully managed.
Bonus: Two Must-Read Nonfiction Books from 2021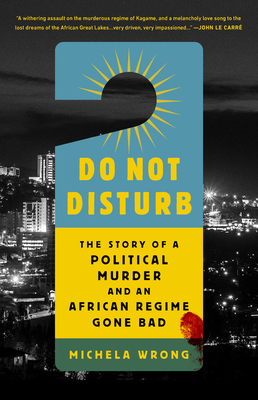 ​​Do Not Disturb: The Story of a Political Murder and an African Regime Gone Bad (Michela Wrong): For several years, many have bought into the narrative that Rwanda is a success story for how to recover from intense social and political strife. As one of the journalists who promulgated this impression, Wrong writes this book like a mea culpa, documenting the extensive campaign of repression and lies orchestrated by the ruling RPF and President Paul Kagame. Wrong documents the historical tensions between Hutus and Tutsis, the rise of the RPF and its connections to the Ugandan military, and how that complex history plays into Kagame's ongoing machinations to severely punish any challenger—actual or perceived.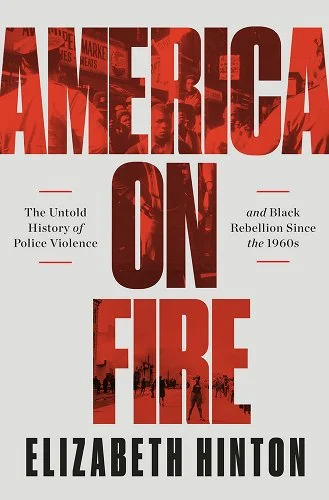 America on Fire: The Untold History of Police Violence and Black Rebellion Since the 1960s (Elizabeth Hinton): The author uses cases of uprisings across US cities in the late 1960s and early 1970s to detail how police brutality, paired with the institutionalized racism in social service provision and policy implementation, fueled so much violence. Hinton is careful to point out that these reactions from Black communities were more than just random acts of violence; rather, they were motivated by intentional political goals. She advocates for calling these "rebellions" rather than the commonly used term "riots." For an even deeper dive, Hinton's first book about the transformation of the War on Poverty into the War on Drugs makes for an excellent pairing with this valuable contribution.
Jessica Maves Braithwaite is an associate professor of political science at the University of Arizona. Emily Hencken Ritter is an associate professor in the political science department at Vanderbilt University and a permanent contributor at Political Violence At A Glance.