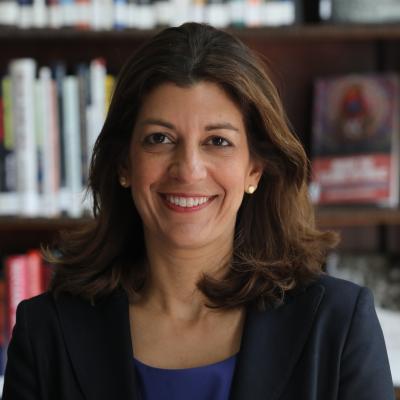 Vinjamuri is a Reader in International Relations with research interests in US foreign policy, international order, geopolitics and human rights. She is currently leading research initiatives on Reimagining Multilateralism; the US, China and the Global Recovery; and The Global Implications of Threats to US Democracy. She is also director of the US and Americas programme at Chatham House, where she is Dean of the Queen Elizabeth II Academy.
She is author of 'Some Assembly Required: The UN's broadest forum matters more than ever' (with Suzanne Nossel, Foreign Affairs 2022), 'How Brexit and Boris Broke Britain' (Foreign Affairs, 2022), and 'Trials and Errors: Principle and Pragmatism in Strategies of International Justice' (with Jack Snyder, International Security, 2004)
She is co-editor and contributing author with Charles A. Kupchan of Anchoring the World (Foreign Affairs, 2021), editor and lead author of US Foreign Policy Priorities (Chatham House, 2020) and co-editor and contributing author of Human Rights Futures (with Stephen Hopgood and Jack Snyder, Cambridge University Press, 2017) and, also, 'Building global prosperity: proposals for sustainable development' (Chatham House, 2022).
---
Posts by Leslie Vinjamuri