By Patrick Pierson.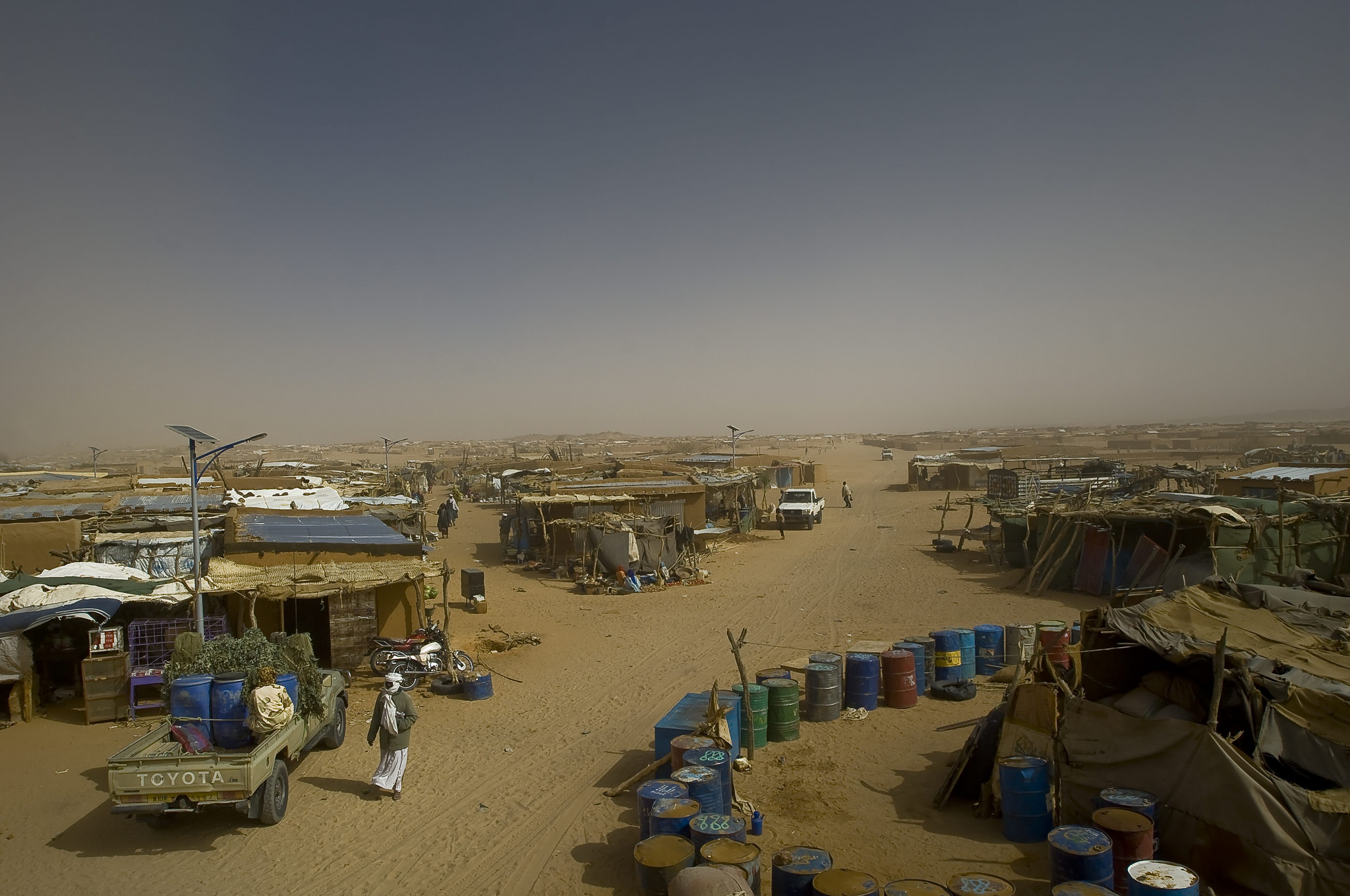 On November 2nd, 239 migrants died crossing the Mediterranean en route from Libya to the shores of Europe. With two months remaining in 2016, UNHCR reports indicate that this year is already the deadliest year yet for migrants. And while the voyage to Europe is – not surprisingly – fraught with dangers, the migrant experience once in Europe has also proved less than secure. Just last week, the destruction of 'The Jungle' migrant camp in Calais, France, scattered migrants far and wide – to the streets of Paris, the French countryside, and everywhere in between. Without doubt, the refugee crisis is only gaining steam. Or is it?
The sensationalized coverage of the European 'crisis' has distorted our understanding of what a crisis really is. According to the International Organization for Migration, Europe received 1.3 million asylum applications last year – this is out of a total EU population of 510 million. Canada, on the other hand, is slated to take in 300,000 migrants next year. This represents about 0.83% of the Canadian population. As a total share of population, immigrants represent nearly 22% of Canada's population. Europe is calling this a crisis; Canada is opening its doors ever wider.
The disproportionate focus on the European situation also masks the threats and challenges faced by hundreds of thousands of refugees – and their hosts – in other parts of the world. Poor countries (often those neighboring conflict zones) bear a disproportionate burden for hosting the world's displaced. Countries like Lebanon, Pakistan, Chad, and Kenya host massive amounts of refugees but receive little attention. And while news headlines are filled with coverage of Germany, France, and the UK, scant attention is given to equally dire – and newsworthy – stories elsewhere.
Take, for example, the story of Bidi Bidi, a tiny town in northern Uganda. A few months ago, this was a small rural village. Today, Bidi Bidi is the fourth (soon to be third) largest refugee camp in the world, home to 160,000+ South Sudanese refugees. The UN estimates that 3500 people flee South Sudan each day as a result of the country's ongoing war. The numbers are staggering: the village has received as many refugees since July as the entire country of Greece received from January to September of this year. Let that sink in.
Or what about the plight of Burundians fleeing the oppressive tactics of President Nkurunziza? Over 300,000 individuals from this country of just over 11 million people have fled since the president's power grab in April 2015 – that's 2.7% of the country's population. Camps for displaced people are multiplying in neighboring Tanzania with reports surfacing this week of Burundian militiamen (working for President Nkurunziza) infiltrating refugee camps to intimidate and attack Burundians in the settlements.
Kenya's Dadaab camp is home to nearly 350,000 Somali refugees. In terms of population, this makes Dadaab larger than 11 African capitals. If regarded as a city, it would be the third largest in Kenya behind Nairobi and Mombasa. Citing concerns that the camp is a harboring place for al-Shabaab terrorists, the Kenyan government has announced its intention to close the camp – and repatriate its mostly Somali residents – by the end of the year. Not surprisingly, authorities in Somalia are struggling to cope with the influx of returnees and have accused the Kenyan government of "dumping human beings in an undignified way." Displaced since violence erupted in Somalia in 1991, some of the returnees have never even stepped foot in Somalia.
The Jordanian camp of Zaatari, a mere 10 miles from the Syrian border, is home to 80,000 refugees. If considered a city, Zaatari would be the fourth largest in Jordan. The number of refugees in Jordan – over 600,000 – represents about 10% of the country's population. More than half of Zaatari's residents are kids.
The current flow of refugees to Europe has, indeed, revealed a crisis. First, it has revealed a crisis of coverage – challenges faced in Europe take priority over challenges faced elsewhere. A couple thousand refugees on the streets of Paris is a crisis – 160,000 refugees pouring into a tiny Ugandan village is barely newsworthy. Second, it has revealed a crisis of political leadership. While European (and US) leaders squabble over how to resettle comparatively minuscule numbers of refugees, Jordanian authorities have absorbed an additional 10% of total population. Third, a crisis of perspective. The hundreds of thousands of individuals fleeing conflict zones around the world are making one thing explicitly clear; namely, that they would rather suffer the horrors and insecurities of international migration than participate in the violence and insecurity plaguing their own countries. Accepting these individuals with open arms may be one of the most productive – and feasible – counterterrorism policies at hand.
Without question, the current refugee situation in Europe deserves attention. The challenges faced are real and require proactive engagement; we should not ignore them. That said, it is dangerously misleading to escalate the current situation to the level of crisis – such rhetoric creates an unnecessary, and unhelpful, atmosphere of fear and chaos. Such labeling also privileges the current European narrative over the experiences of migrants ­– and their host communities – in dozens of other places around the world. This is not a European issue; it is a global issue. Policies, and discourse, should reflect this.
In sum, words matter. How how we talk about and frame these issues has a direct effect on how we approach solutions. At the end of the day, the politics and policy of refugee resettlement may be difficult; the parlance shouldn't be. It's time to put the crisis back into context.
Patrick Pierson is an MA student at the Josef Korbel School of International Studies at the University of Denver.